Sites Montería
The place where you come back to continue making memories
No intermediaries and no extra costs

Immediate email confirmation

Real offers that you won't see anywhere else online

Exceptional location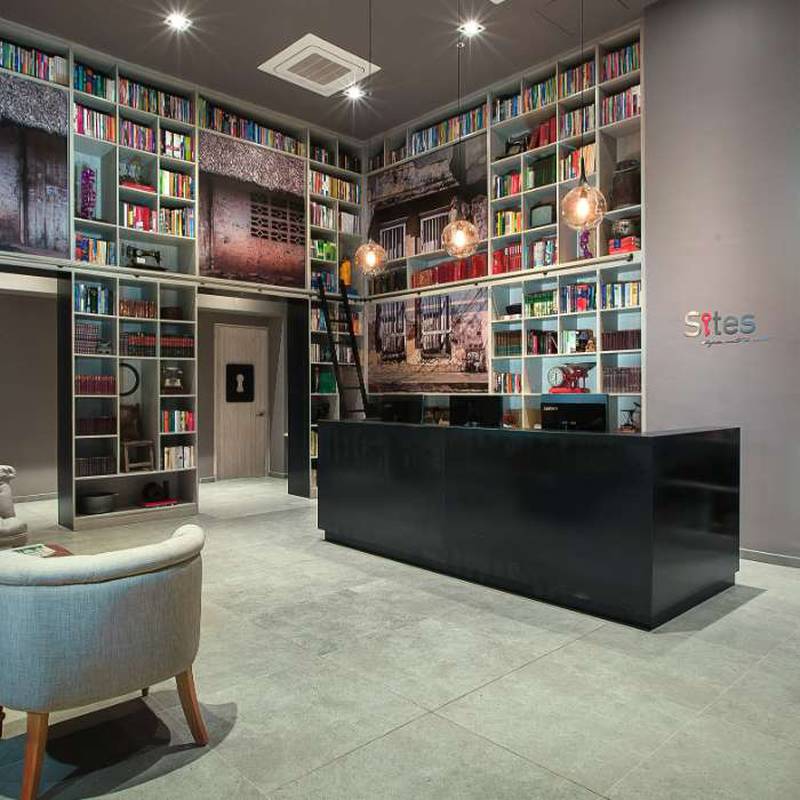 Welcome to Sites Montería
Welcome to Hotel Sites Montería, your best travel companion and starting place for you to discover and enjoy a city that will embrace and welcome you. Come to Montería and be amazed by its development, its nature and its people.

At Sites Montería, we want to be your home, your friends, the place where you come back to continue making memories. We are a unique hotel because everything here features our unique signature. The experience that we offer makes us different - an experience seasoned with stories that bring us together. We have a unique stamp: it tells you about who we are and where we are.
Sites Monteria Rooms
Following our Sites hotel philosophy, thanks to the architectural design, interior decor, and relaxed, bright tones, you can enjoy rooms at Sites Montería that breathe convenience, comfort and serenity. Sites understands the pleasure of deep, uninterrupted sleep. We provide an enveloping, tempting bed with 100% cotton linens, a pillow menu ...
See more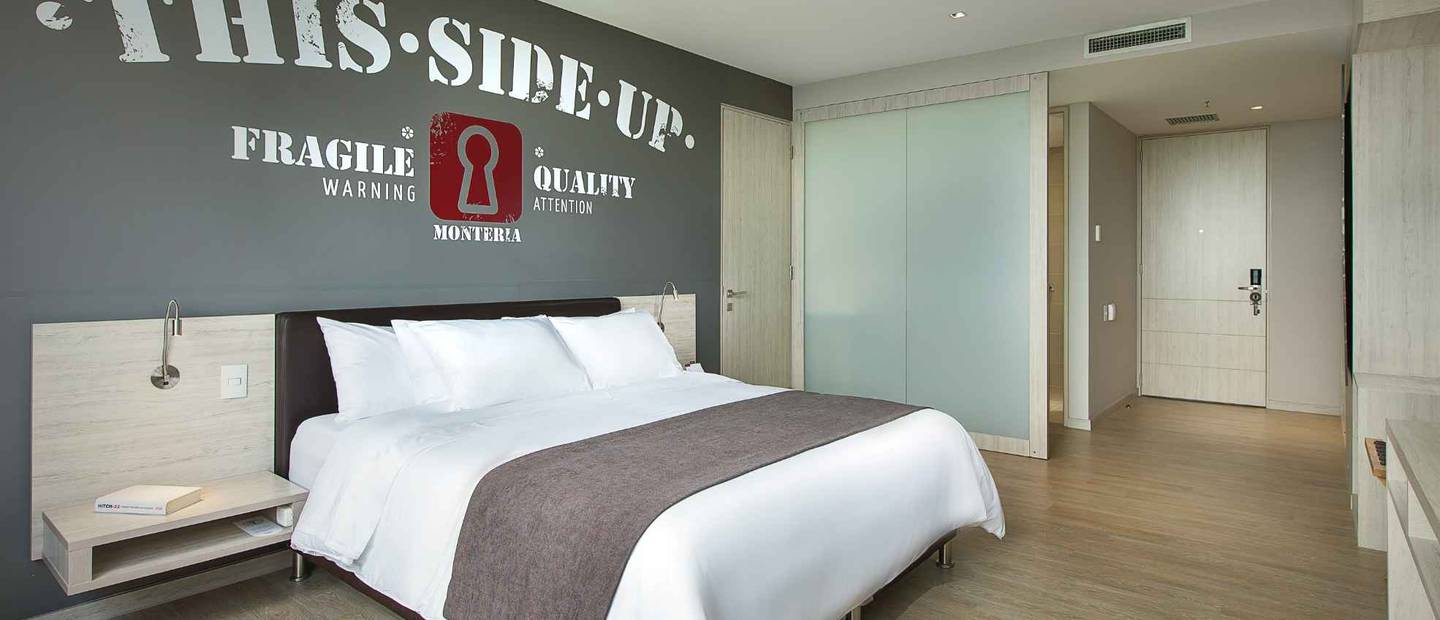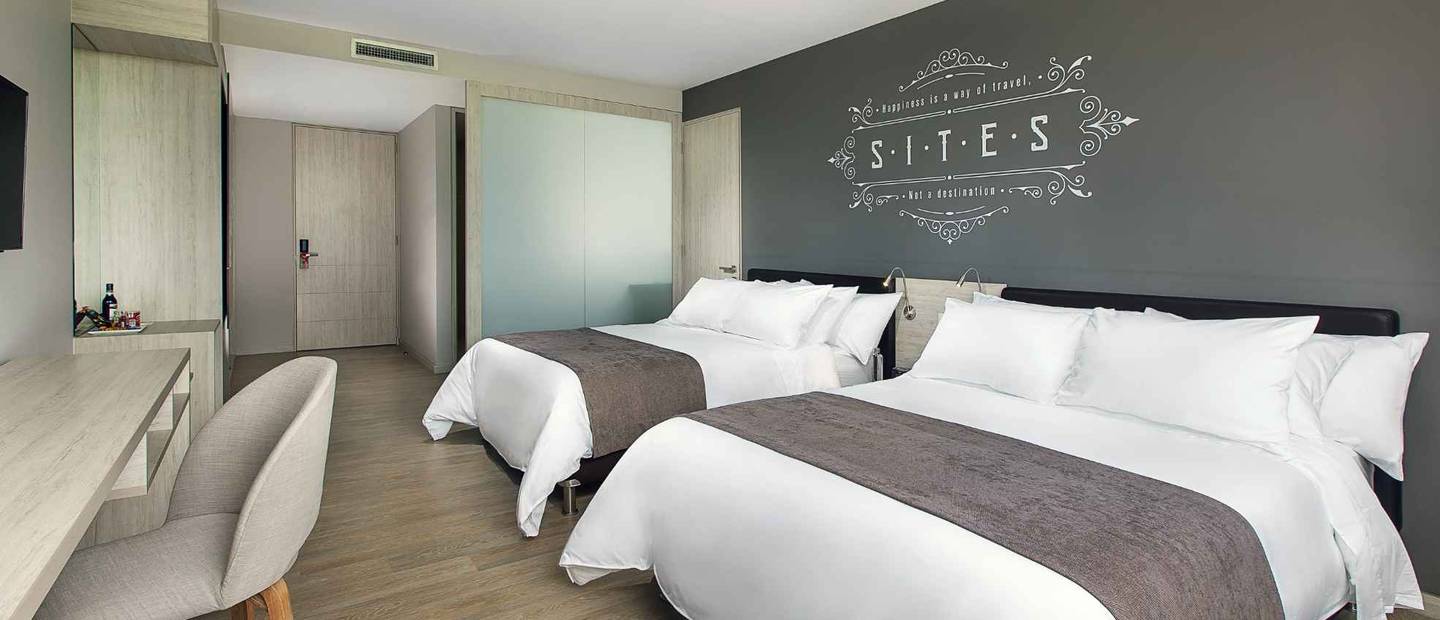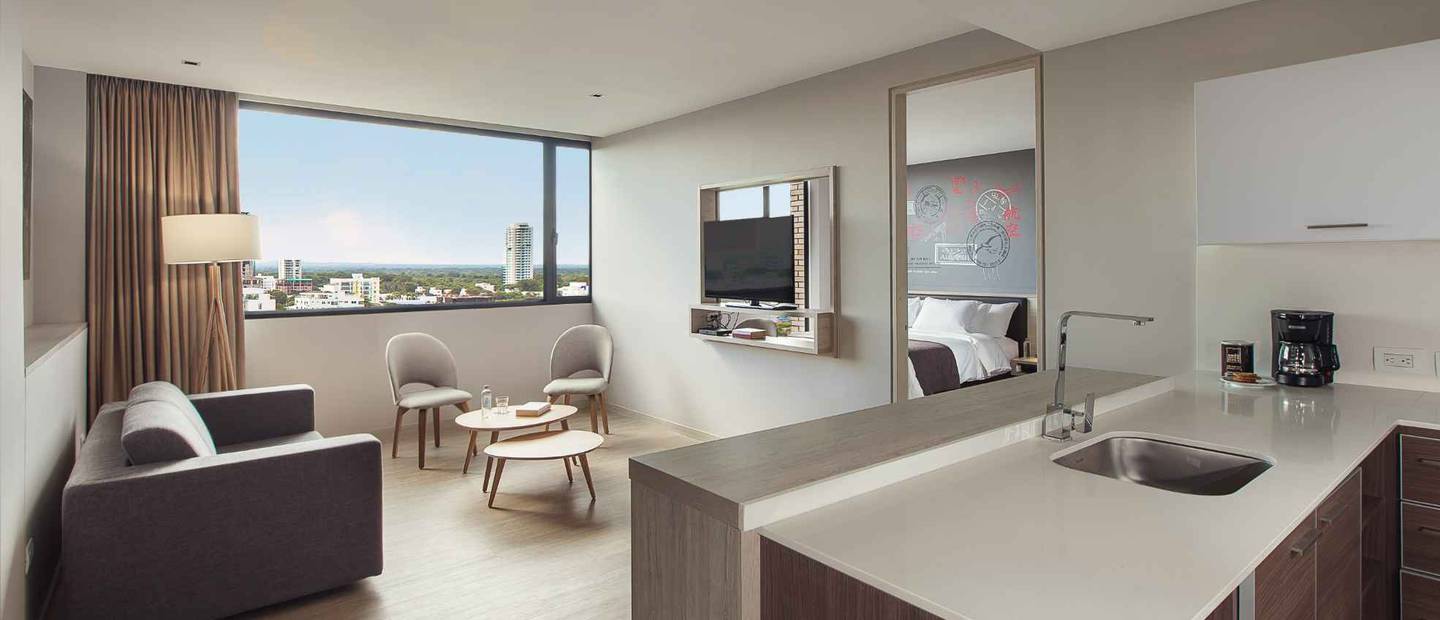 Sweet deals
We want Sites Montería to be the place that you come back to time after time to continue making memories.

Discover our accessible rates and periodic offers. Ask about all our rate options to suit your needs. Learn more about additional discounts when booking online or by phone.
See more
From

COP237,150

taxes included.

Book now and start saving today!

Book now on the official website and discover our best available rate.
Photos
Take a tour through our images and transport yourself to our Sites Montería hotel. Discover our rooms, restaurant, and gym. Book your room and enjoy our serene, cozy atmosphere.


See more
Services

We take care of the details so that you can have a memorable experience, because what you touch and what you experience is important to us. But we are not just a place to stay. We are your starting point, we are all the places that we will help you ...

See more

Library

Books help us relive memories and emotions. They take us to places, and invite us to travel and discover. The books in the SITES library are there to accompany your wait in the lobby. You can also read them in ...

Urban Art Gallery

Sites Montería carries the implicit stamp of its creators throughout. You only need glance around the library, each corridor, room and space to discover the magic of one of Columbia's most well-known photographers, Juan Fernando Ospina R.

ÉTNICO Restaurant

Our Chef produces an innovative cuisine without losing his roots. He combines classic and traditional dishes with his signature touch. At our Étnico restaurant, we recreate the textures, aromas and flavors of different cultures and places in the world with ...
Gastronomy
Because we care about what you experience, we want you to enjoy our signature touch at our Étnico Restaurant.
See more